---
Clear Your
Limiting Beliefs
and LIVE a
Life Less Ordinary.
When you create a belief, you create a reality.

When you eliminate a belief, you change your reality and create new possibilities.

Jonathan Turpin
I can help you (or someone you care about) overcome a variety of life challenges quickly and easily by changing what you believe about yourself, others or the world.
What can clearing your limiting beliefs do for you?
In my experience with hundreds of clients and over 1000 hours in practice, the following are some of the problems that can be completely solved by eliminating self sabotage patterns and negative beliefs.
Phobias, like speaking in public and social anxiety
Feeling sad and depressed
Feelings of regret and shame, like you missed out or made big mistakes
Expressing anger in unhealthy ways like screaming, shouting or hurting others
Perfectionism
Procrastination
Emotional eating and binge drinking
Self worth with regards to earning and making money
Relationship troubles with your kids, spouse, boss, friends or co-workers
and just about anything else you don't like about yourself, others and the world
If you're suffering from any of these, then by simply eliminating the beliefs that cause the feelings and behaviors, your life will be different.
You CAN be more empowered, more motivated and feeling good more often.
…went far beyond just mere friendliness and efficiency; one can feel a personal caring, and it feels like talking to an old friend.
I would highly recommend Jonathan Turpin as a belief clearing facilitator.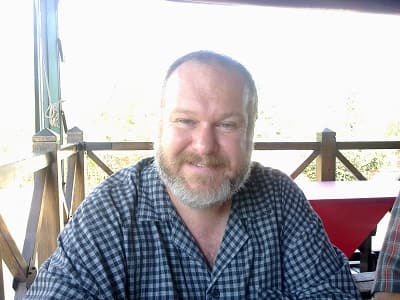 Bernd Rutkowski
Pretoria, South Africa
Jonathan helped me to find and clear my limiting beliefs around money, wealth and financial abundance in 2009.
The experience was incredibly liberating. After the process I felt immediately lighter and that something heavy had been lifted from my space.
Within 3 months my salary had tripled.
Within a few years I was earning more than many of my peers and my income was in the top 5% of earners in the country.
Now I have my own business and money is never a concern for me. Dr Wayne Dyer used to say " Making money is like going to a well that never dries out". There's always more where that came from, and that's how I feel now.
And I don't need to work hard for money. Money comes to me easily and effortlessly.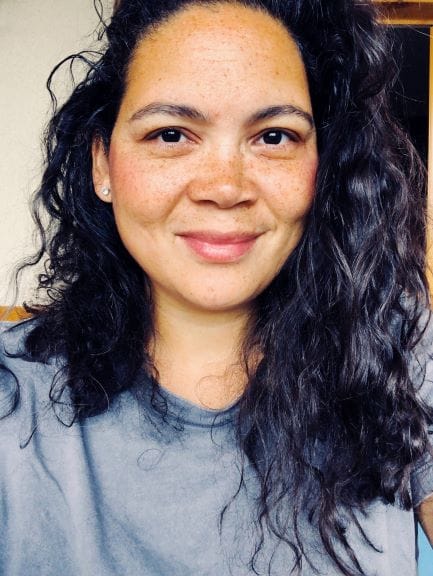 Geraldine Buckton
Accountant
Is it really possible to Permanently Eliminate the cause of bad Habits, behaviors and fears?
The answer is absolutely yes. I've proven it over and over again with my clients over the years, and I look forward to proving it to you too.
Beliefs are the foundation of your reality, and are at the core of every thought, feeling, experience, and decision in your life.

Jonathan Turpin
We literally create our reality with our beliefs. Which is why I call this work, Reality Creation Coaching.
Negative beliefs make a mess of everything and prevent you from doing what you came here to do.
Do you ever have thoughts like these?
I'm not enough.
I can't do it.
I'm not worthy.
I'll never be like them.
I'm all alone.
I need to do more (or better) to be accepted.
There's something wrong with me.
I'm fundamentally flawed.
Nobody wants what I have to offer.
If I speak up, something bad will happen.
At the core of every bad feeling you have about yourself, and every limitation you have, there's a belief operating in the background, like an annoying little machine that you can't turn off.
The good news is any belief system, idea or thought can be changed. Simply, easily and permanently – if you know how to do it.
Using the right techniques at the right time, and following the steps will make changes in your unconscious mind. When that happens, the change becomes permanent. 
You become different. Life becomes different. Your beliefs determine how you see yourself, how you see others and how you experience your reality.
Do you see that your Beliefs Create Your Reality?
In the past, before we had the right techniques and methods to process beliefs, they were very sticky and hard to get rid of. They always seemed to come back.
The reason is that beliefs are formed in the unconscious mind and are hidden from you. Most people do not know what they believe – what they do know is how they feel.
How did we try to change beliefs in the past?
Affirmations to create new beliefs
These are statements that we want to be believe. I've used them, and anyone that knows about mind power has also used them, because they work. But not very well.
Positive affirmations can also backfire on you and cause you to believe the opposite even more strongly.
No matter how much you repeat the positive belief, it won't change your unconscious limiting belief.
To make affirmations work for you, you must first eliminate the unwanted beliefs.
EFT and Tapping to change the feelings about beliefs.
Emotional Freedom Technique is like acupuncture using your fingers to tap on nerves on your face, head and hands. This really can change the way you feel, and for a couple of years I used EFT in my practice. After the session my clients were very happy and they felt great. But…
The beliefs we worked on always came back eventually and the results didn't last.
EFT can be incredibly useful, but not for changing beliefs.
NLP – Neuro Linguistic Programming
I first learnt about NLP from Tony Robbins in his great books Awaken the Giant Within, and Unlimited Power. NLP is highly effective at creating change and I use it extensively in my coaching work to help people create the changes they want. But when it comes to beliefs, it's just not as good as The Lefkoe Method.
More good news
For over a decade I have worked with people using the Lefkoe Method, developed by Morty Lefkoe. This is the one belief clearing technique that always seems to work, even when nothing else has.
Belief-work was the basis of my coaching and therapy practice, starting from 2007. I studied, read books, attended trainings and workshops to learn how to effectively handle beliefs for myself, and for my clients.
There have been many great contributors, like Dr Bruce Lipton and Rob Williams, who created PSYCH-K. Robert Dilts used NLP techniques for belief change and Neuro Linguistic Programming has been quite effective. I've also studied Lion Goodman's techniques which I sometimes use. John Nutting from Australia has made an amazing contribution to the belief workers of the world.
But the only one that has been scientifically tested and proven, beyond any doubt, is the Lefkoe Method. And this is the one I have come to rely on as the foundation of all belief clearing.
The Lefkoe Method Belief Clearing Process works, and you will eliminate the unwanted beliefs–permanently.
The Belief Clearing process gets rid of unwanted feelings and behaviors by changing the interpretation and meaning of the events in your past As a result, you have more of the experiences you want, and fewer of the experiences you don't want.
Is This Process Guaranteed to work for you?
Yes it is.
Your first session with me is totally free. In your introductory session, we will see if we're a good fit to work together, and that you are able to do the process. If I accept you as a client, I will guarantee for life that whatever we process, will never come back. If it does, I'll work with you until it's resolved, for free.
When you eliminate your limiting beliefs, you can look forward to:
Manifesting more abundance and prosperity
Improved relationships with family, friends and co-workers
More energy, motivation and productivity
and greater peace, happiness and success
Jonathan is able to spot things that you can't see by yourself.
I highly recommend him.
Eduardo Alarcon
Movie Producer – Miami, Florida, USA
I suffered with anxiety, depression and binge eating.
… was skeptical because I've had sessions with psychiatrists, but always found myself in the same position.
Jonathan's coaching helped me and the changes were instant… I feel like a better person…three months and no binge eating, I quit smoking, and I lost 10kg of bodyfat.
I feel more calm, easily handle everyday stresses. It really just clicks, and then the change happens – instantly.
It's hard to believe unless you've experienced it for yourself, and I have.
I highly encourage you to make it true for you and do the program like I did.
Jody-Kate
Insurance, Johannesburg, South Africa
He's logical, analytical and compassionate… very empathetic and I feel that he genuinely cares about my own personal development and growth. Flexible and accommodating.
…a very positive experience. Unlike other coaches, we get to the core of the problem very quickly, and resolve it very quickly, which leaves me with very positive, inspired and motivated result.
After a session I feel that I can take on the world. I highly recommend Jonathan and believe you will benefit from working with him.
Melissa Andrews
Save the Trees, Freelance Writer – Cape Town, South Africa
"He's very intuitive and non-judgmental.
Extremely knowledgeable, with a wealth of information. Well practiced with many tools to draw on.
He instinctively knows which process to use and when… and has my best interests at heart.
… things I've wanted to handle have been completely obliterated, it's not even an issue anymore.
Robert Berrington
CEO, Infusion Biochemical, Johannesburg, South Africa